Ottawa's Most Trusted Moving Company: Customer Care Meets Unparalleled Experience
June, 2023
Like dandelions popping out of your Summer grass, every day a new moving company sprouts out of nowhere. Because all it takes is a truck, basic materials, and a few people willing to strap heavy stuff to their bodies, right? 
Wrong!
After 75 years in business, we've heard some crazy moving stories and bad practices that range from funny to downright tragic. Such as the cowboy movers that packed up an entire estate's belongings and drove to a destination unknown leaving the homeowners with nothing and no answers. The amateurs who watch appliances roll down flights of stairs like a child staring at a Slinky for the first time. The high-flyers who instead of using stairs, throw boxes marked out of windows, some are caught, others are not.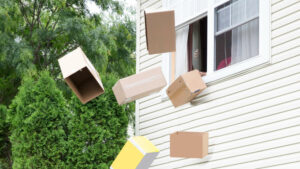 The moving business has become a wild west, whereas in the 50's through to the 90's there were only a dozen or so companies. Now, there are hundreds, yet only a few should be trusted with your possessions. 
Why Choose Boyd?
Boyd offers a wide variety of fine-tuned services because we've experienced every problem imaginable that requires a solution. We're proud to be Ottawa's top moving company based on all the work and learnings over our 75-plus year history.  
Yes, we are Ottawa's moving company, but we can also help plan your move and support paperwork for international moves. Local, national, or international – we take care of you. 
Don't let the 75 years misguide you when it comes to technology; we are up-to-speed on the latest tech with a computerised system that tracks your move online, every step of the way. As an added perk, long-distance moves can earn you Air Miles®.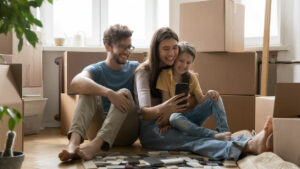 True Moving Professionals
The average person by the age of 30 will move at least three times in their life. If you're 30 and above, chances are you've encountered a moving team that hasn't given you the service and care you deserve. At Boyd, we're secure in our level of service because we have team members that have been with us for over 20 years — that's a rarity! 
Outstanding Service
When it comes to moving your life from one place to another, service is paramount. Boyd takes pride in delivering exceptional service to each and every client. We understand that every move is unique, and our service is tailored accordingly, ensuring that all specific needs and requirements are met. Whether it's a residential move, commercial relocation, or long-distance transfer, we have the expertise and resources to handle it.
Our team of skilled and experienced movers go above and beyond to ensure the safety and security of your belongings throughout the entire moving process. From carefully packing and loading your items to efficient transportation and unloading at your new location, their attention to detail and professionalism is unmatched.
Exemplary Customer Care
In a saturated market, a moving company that values its customers is truly a gem. Boyd takes customer care to the next level. From the initial inquiry to the final delivery, our friendly and knowledgeable staff is dedicated to providing a seamless experience for clients. We understand that moving can be overwhelming, and they strive to alleviate any concerns or queries you may have.
Boyd's customer care representatives are readily available to assist you throughout the entire process. They provide transparent and timely communication, keeping you informed every step of the way. Whether you have questions about packing techniques, insurance options, or scheduling, their team is there to guide you and provide expert advice.
Unparalleled Logistics
Logistics play a critical role in ensuring a successful and efficient move. Boyd understands the importance of streamlined operations, and we mastered logistics to deliver unparalleled service. Our well-organised system is in place to handle all aspects of your move, from planning and coordination to execution.
Boyd's team conducts a thorough assessment of your requirements and develops a customised moving plan tailored to your specific needs. We carefully consider factors such as the size of your move, the distance, any special items requiring extra care, and any specific time constraints. This meticulous planning ensures that every detail is accounted for, guaranteeing a smooth and stress-free relocation.
With a fleet of modern and well-maintained vehicles, equipped with advanced tracking systems, your belongings are in safe hands throughout the journey. Boyd's logistics team ensures that the appropriate vehicles are assigned based on the volume and nature of your items, optimising efficiency and minimising potential risks.
Additionally, our extensive network of professional movers allows them to seamlessly handle long-distance moves. Whether you are moving to another city or relocating across the country, Boyd has the resources and partnerships in place to ensure a seamless transition.
Conclusion
Moving doesn't have to be a headache when you choose the right moving company. In Ottawa, our premier moving company stands out for its exceptional service, exemplary customer care, unmatched logistics, and of course, our 75-plus year history. We go above and beyond to meet our clients' unique needs, providing a stress-free and efficient moving experience. From the first contact to the final delivery, Boyd is dedicated to delivering excellence at every step. When it comes to your next move, entrust Boyd to be the best in the business and enjoy a hassle-free relocation that exceeds your expectations.